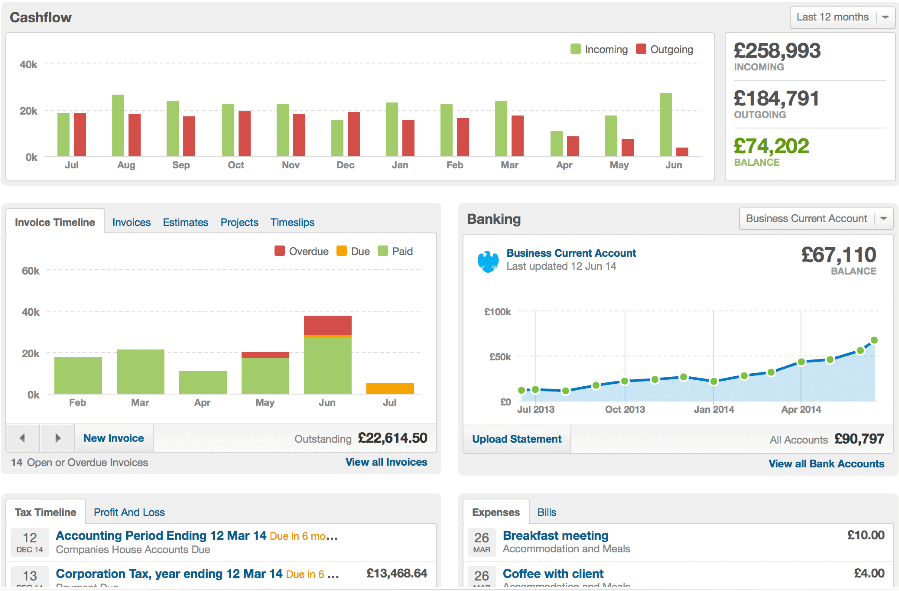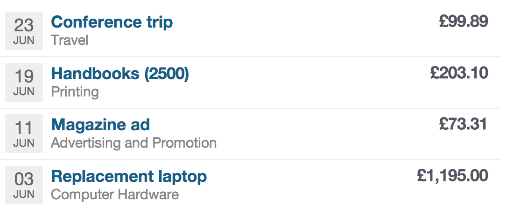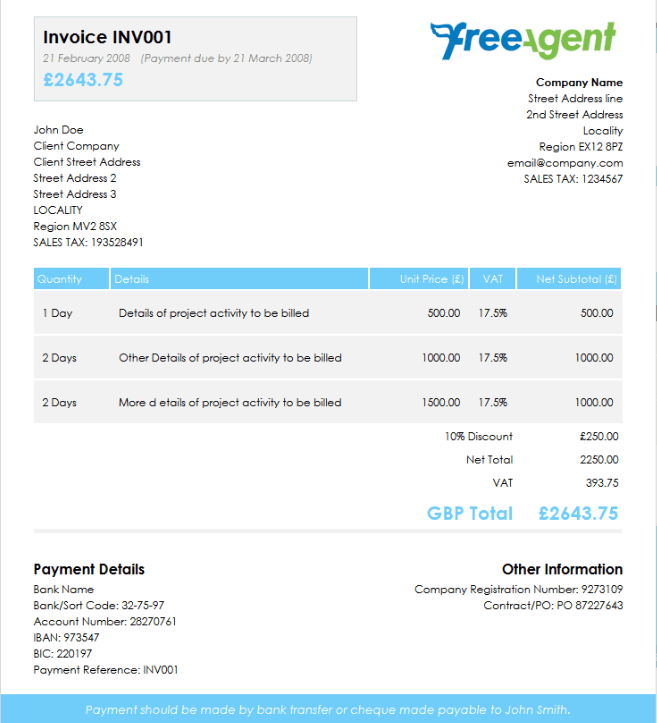 FreeAgent Cloud Accounting
FreeAgent is an easy-to-use online accounting software for Small Businesses, Contractors, Freelancers & Sole Traders. The software brings everything together for you – from invoices & expenses to VAT, payroll & self assessment tax returns.
Automatic Invoice Reminders
FreeAgent automates the process of sending and re-sending invoices to customers. It'll also remind late payers. You can tailor various settings in FreeAgent, on a per customer basis too!
Expenses at the click of a button
Recording expenses couldn't be simpler, & you can take a photo of the receipt on your phone & match it to the transaction in FreeAgent. This kind of feature takes away the stress of year end accounts as you can tackle it on the go. Your accountant will be happy about you keeping everything up to date too.
Submit Your Tax Return
FreeAgent's built-in software deals with most of the burden of preparing your self assessment tax return. We would recommend having an accountant look over all the tax return entries before you submit it to HMRC though.
Connect Your Bank Accounts & Credit Cards
Having your bank account(s) & credit cards linked directly to FreeAgent means your transactions appear as if by magic in the dashboard. The bank statements will auto-update daily too! So you can view your numbers in real time, update the books in a few button clicks and get back to your business.
Other fab bits & pieces
There's even more great features in FreeAgent, including:
Invoice & quote templates – which are dead simple to customise too
Time tracker functions which you can use from the phone app
Automatically prepared VAT returns which you can submit to HMRC (we obviously recommend getting your accountant to review it first)
Business forecasts, including budgeting for the tax bills
FreeAgent Expert Accountants
We're the bees knees when it comes to being savvy with FreeAgent (& other softwares too). So get in touch with us today & we'll be glad to keep all your taxes & accounting dead simple.