If you own a business within the construction industry, accounting can be your biggest nightmare or your best kept secret weapon. Between the complex taxation rules and the multiple construction projects you are running at any time, getting your accounting right can be quite a challenge. But ignoring your finances is like building a house on shaky foundations. As you know best, it doesn't pay off in the long run. You could easily end up in ruins.
Without a competent accountant you can end up spending countless hours trying to figure out how much VAT you owe, what to pay your subcontractors and when to file your taxes. But the right person or – even better – a team of people – can do those things for you and help you benefit from various tax advantages too.
At Dead Simple Accounting we are ready to do all that and plenty more.
Why Construction Accounting is Different
When it comes to finding the right construction accountants – the ones who will always have your back – you need someone with huge experience in the industry. The rules of the game are just different when it comes to accounting for construction. Finance regulations are constantly changing, new tax advantages pop up all the time, and the government creates different industry-specific schemes, like the Construction Industry Scheme, often enough.
It's just too much to take in for a conventional accountant without a serious understanding of construction trades. Add to this the government's initiatives, like Making Tax Digital, and you have yourself a recipe for disaster for anyone without knowledge of the industry. If you want to be able to focus on what matters most – your actual work and your stress-free sleep at night – it's wise to work with construction accountants who really know what they are doing.
Why Use Dead Simple Accounting
We won't try to encourage you to work with us. We don't need to. Our 5-star ratings across Google and Facebook will do it for us. But just for the sake of it, here's why our construction clients trust us. Before setting up Dead Simple Accounting our director worked for a large property development and investment company. He has years of experience in the industry, and it's important to him that all his accountants do as well.
As a team we have a thorough, deep understanding of the challenges of construction bookkeeping and payroll. Commercial lending, accounting for Work In Progress, managing CIS subcontractors, construction budgeting & forecasting – we've done it all, over and over again. And we helped our clients to be more cost-savvy, tax-efficient and profitable in the process. We would love to help you in the same way.
The reviews speak for themselves
See what our clients have to say about us
Who We Help
The construction industry is home to a vast number of businesses of different sizes and structures. From independent contractors, through small family-owned businesses to large companies delivering projects for nationally recognised, household names – there is enough space in here for all. But even the most qualified accountants for construction may find it challenging to cater to the needs of all those different businesses.
At Dead Simple Accounting we thrive on approaching each client individually and figuring out their exact needs. No matter the size of your construction business or the projects you work on, we will do our best to optimise your accounting to make your business flourish (and probably save you a great deal of headaches in the process).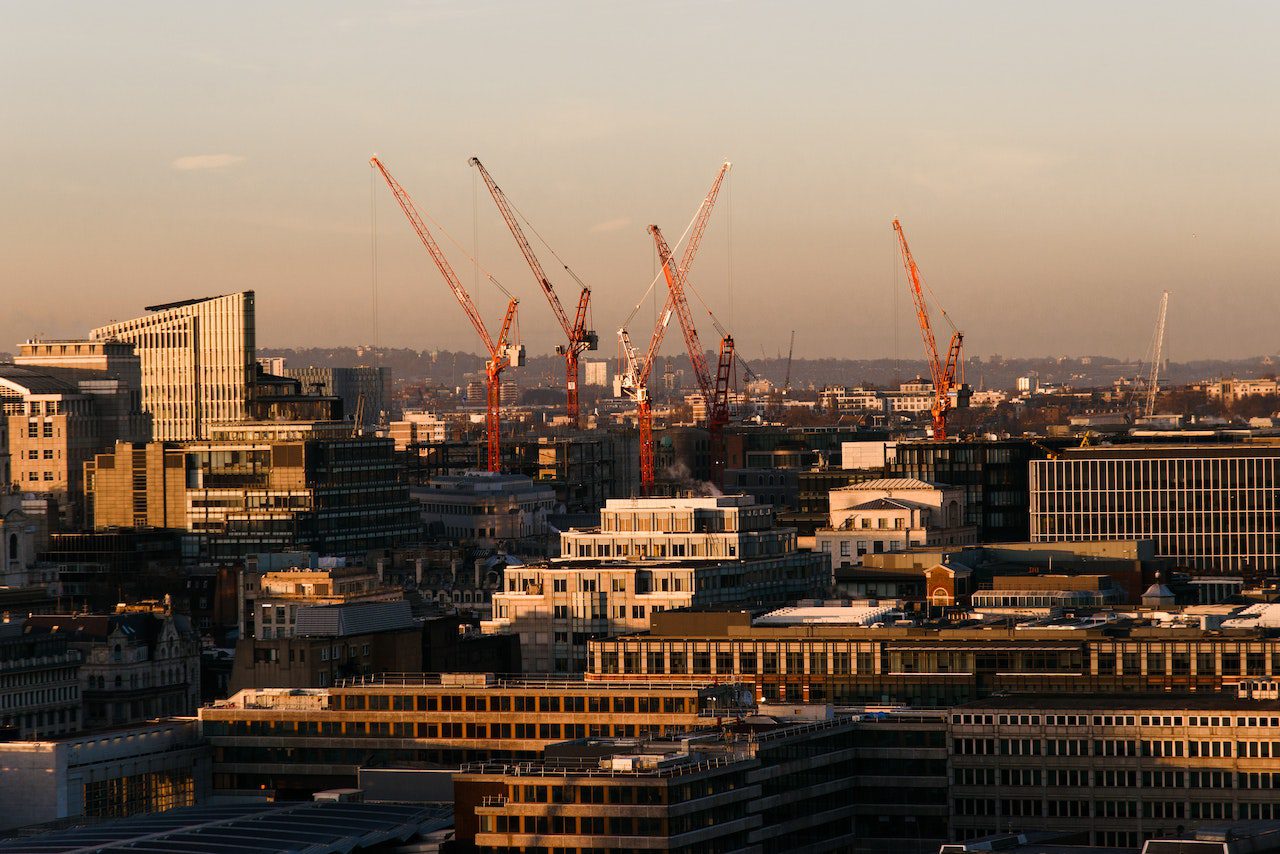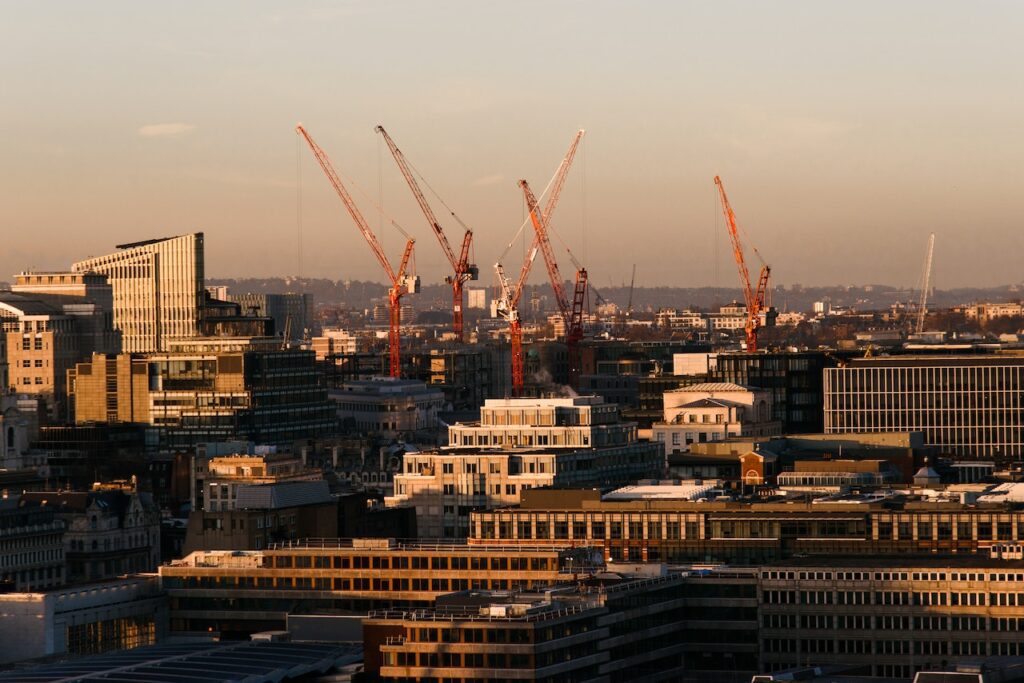 Our Services
Annual Year End Accounts
It's that time of year again. Your tax return filing date is fast approaching, throwing you into panic mode. Submitting your return seemed much easier last week. Why does it seem so hard now? Just sit back. Relax. Let us handle the hard stuff. We will prepare your annual and statutory accounts, file your tax return and take all the stress away.
Payroll
Payroll can be quite a nightmare sometimes. PAYE, NI deductions and auto-enrolment in workplace pensions are not something you can handle without a specialised accounting team. But it's not always cost-effective to have your finance department in-house. Whether you have one or one hundred employees, we will handle the payroll process for you and make sure it meets all the legal requirements.
VAT/Tax Advice
Depending on the size of your business, the right VAT and tax advice can help you save thousands of pounds in cash. But follow the wrong advice – or no advice at all – and you will end up paying way more than you should in tax and VAT. Why risk it? Let us manage your bookkeeping, make sure everything is error-free and help you benefit from the latest tax advantages.
Structuring & Planning
Finding the right legal structure for your business is the key to success, especially in the construction industry. So is tax planning and optimising your cash flow. Experienced construction accountants can use structuring and planning to help increase your business profits. We have done it for many construction businesses in the past, and we will happily do it for your business.
Tax & CIS Returns
If you're in construction, you've heard of the Construction Industry Scheme. It can give you CIS tax refunds, so there is an advantage to it. But it's hard work keeping up with all the regulations and filing the monthly returns with HMRC. We do it regularly for other clients, so you can count on us to update you on any changes and handle the filing for you.
Bookkeeping & Cash Flow Forecasting
Keeping a thorough record of your invoices and receipts is not only a legal requirement. It also helps you prepare detailed cash flow forecasts and avoid unpleasant surprises, like empty accounts when it's time to pay your employees. At Dead Simple Accounting we will hook you up with the right accounting software to make the process as smooth and pain-free as possible.
Projecting Project Costs
Let's say you're talking to a client about a new project. They're excited to get things moving. You can't wait to start. The only thing delaying the process is a projection of costs which you need to prepare. Leave it to us to put things in motion. As construction accountants we can handle the cost projections for you, so you can focus on what you do best – construction work.
Management Reporting & Profit Improvement
Let's face it – there is a lot of reporting involved in the management of a construction business. Budgets, accounting reports, HR reports etc. etc. You dread getting them ready, but you need them to understand how to run your business and increase your profits. We have plenty of reporting tools to make your reporting process easy and effortless.
Project Profitability Assessment
You're about to take on a new project, but you want to make sure it will bring you enough money. All you need to do is run a project profitability assessment. Simple, right? But not if you need several of those every month. At Dead Simple Accounting we can prepare well-thought-through project profitability assessments for your business on a regular basis.
Acquisitions & Sales
Selling your business or buying a new business is a stressful process. You're scared of making a mistake and you want to be sure you choose the right decision. We can be your own risk-management team when it comes to sales and acquisitions. With the right financial audit, profit projections, regulatory checks and value estimates we can help you make a good deal whether you're selling or buying.
Business Plan
You are hesitating to start a construction business. It's understandable. There are so many decisions to make: how to price your services, what salaries to offer your employees, where to look for suppliers. After all the effort, what if the numbers still don't add up? We can take all those worries away and help you make tough decisions with a professional business plan.
Get in Touch
Want to find out more about how we can help your construction business? Get in touch with us today.
Useful Resources
These days there's an abundance of tools and resources at your disposal, software that handles your invoices and expenses, to mobile based banks that cut the boring paperwork.
We only work with the best of the best, and have partnered with several big names to offer you various goodies when signing up.
Accounts Software
Bank & Apps